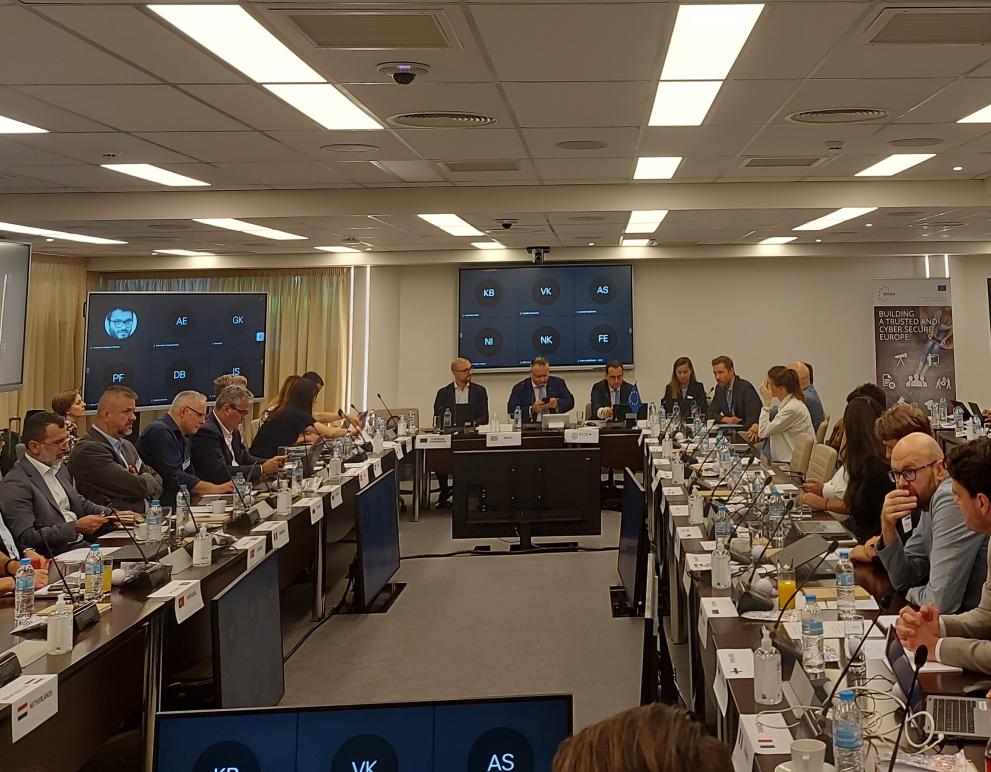 The European Cybersecurity Competence Centre Governing Board and its network of National Coordination Centres meet in Athens
Today, for the third time, the network of National Coordination Centres (NCCs) is holding a networking day. On this occasion the network meets in Athens, Greece, at the premises of ENISA, the European agency for Cybersecurity.
The meeting of NCCs brings together representatives from EU Member States, the European Commission and the EU agency for Cybersecurity - ENISA. Further to the recent adoption of its rules of procedure, the network has started the meeting with the election of the chairperson from Estonia and two deputy chairpersons from Poland and from France. Furthermore, the meeting attendees will also exchange views on various issues of common interest including registration of cyber community members, the ECCC strategic agenda or cyber skills.
The NCCC network meeting will be followed on 12-13 October by the 7th meeting of the European Cybersecurity Competence Centre (ECCC) Governing Board. The Governing Board will discuss, among others, about the ECCC Annual Activity Report 2022 and Single Programming Documents 2024-2026 and 2025-2027, ongoing and future implementation of cybersecurity priorities in the Digital Europe Programme (DEP) and Horizon Europe (including an ongoing call open until 23 November 2023), the status of establishing the ECCC towards its financial autonomy, and progress of the various ECCC working groups.  
For more information, please check the ECCC website.
Contact for media: CNECT-ECCC-MEDIA-TEAM

ec [dot] europa [dot] eu (CNECT-ECCC-MEDIA-TEAM[at]ec[dot]europa[dot]eu)
Background
The European Cybersecurity Competence Centre (ECCC) aims to increase Europe's cybersecurity capacities, innovation and competitiveness. For this, it manages EU funding and works with a Network of National Coordination Centres (NCCs) and the Cybersecurity Community across the EU.    
List of confirmed National Coordination Centres
Details
Publication date

11 October 2023

Author